Information
OPEN RANKS
CAIMATH
Alpha
Sentinel (3)
Beta Male & Female
Guardian Male & Female
Elite Male
Delta Male & Female
KAURA
Alphess
Sentinel (3)
Beta Male & Female
Guardian Male & Female
Elite Male & Female
Delta Male & Female
OPEN
Warden
Medic
Lady
Lord
Novice
Elder
SEASON
Year One. Spring.
Spring has sprung as Albion in now in full swing, the land warm and inviting on either end of the spectrum. Both packs are seeking new members as they remark their borders in hope that those passing by will land themselves inside. The grass is a vibrant green as it grows wild in the thickets, the waters now race along it's banks no longer frozen in time, and the prey that was once scare in the cold has now come back to the land to feed the hungry mouths of the wolves. With clear skies above keep your eyes open to for the Aurora Borealis which touches Albion with grace.
:Real Time:Season Change: :September 1st, 2014:Autumn: :Prey is Adequate:Breeding is Prohibited: :Birthing is Prohibited: :Accepting Members: :Caimath [0F-0M]:Kaura [0F-0M]:
CREDITS
♥|A Perfect World was founded by Alphess Belle and Alpha Marthinick. Everything within these walls in copyrighted to their respective owners and the site. Use shall be disallowed unless otherwise stated. We would also like to thank Alphess Iceis of Incandescence for her insight and contributions to the site. We would also like to thank Alpha Coder for their amazing wallpapers that were used to make this site beautiful. Last but not least, we would like to thank you for stopping in, helping out, and becoming a part of our family.|♥
AFFILIATES
CHATBOX RULES
This is Pudding, Albion's Mascot, and Keeper of the Chatbox. Abide by the Rules. If found disobeying, Pudding here will revoke your privileges for a minimum of one week.
♥No Advertising
♥No Bullying/Harassment
♥No Drama
♥Be Kind
♥Spread the Love
♥No Crude Language
♥Do Not Advertise Here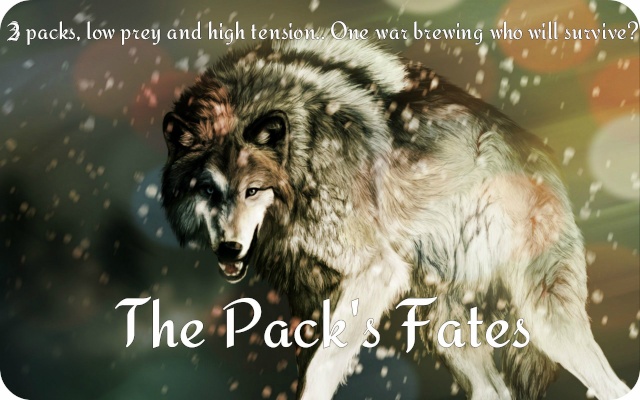 A New Semi-Realistic Wolf Role-Play :
The human race has been wiped out from the face of the planet, A virus killed them all off and along with other animals as the wolves were the only ones to adapt to them. 2 packs stood tall against the forests as they fought to survive and keep their pack alive and try to be the one dominant of the forest. Prey is running low slowly as prey takes a while to replenish, Tension is high as the packs sneak into each other's territories and hunt and steal food. Things are growing out of hand as both packs are struggling to survive and out do each other, but there is a darker evil in the forests they have yet to see. Will this darker evil combine the to packs for unity to fight the evil things lurking in the forest or will they continue to fight with one another to survive and watch one another pack mates die? It is up to you to decide your fate now, in which Alpha will you trust in or will you join the evil lurkers?
We Are Open To These Pack Ranks:
Night Shade Pack - Already has an Alpha but all high rankings are open, in order for a high ranking you must prove yourself to the site.
Mist Night Pack- Alpha NEEDED! If you are interested please PM Alpha Steele once you have joined the site, we take everyone's PM and pick at the end the bust suited one for the position.
We Are Open For Staff Try-outs:

1 maybe 2 More Admins: If Interested PM Alpha Steele for more information be prepared for questions and you must prove yourself to him
3 Mods: If interested please PM Alpha Steele for more information be prepared for questions and you must prove yourself to him
The Site Link:
Admin




Posts

: 40


Join date

: 2014-01-20


Age

: 23


Location

: Australia





Similar topics
---
Permissions in this forum:
You
cannot
reply to topics in this forum